Our story
Even though Alfdex was established as late as in 2002 the story started long ago. In 1877 the Swedish inventor Gustav de Laval demonstrated his idea of using the centrifugal force to separate cream from milk. De Laval's idea has over the years created one of Sweden's largest companies – Alfa Laval.
Separating a liquid from a gas through centrifugal separators
In 1997 a couple of leading engine manufacturers approached Alfa Laval in the search for a technology to clean crankcase gases from diesel engines. Here the embryo to Alfdex was born, since it was the first time centrifugal separators were used to separate a liquid from a gas.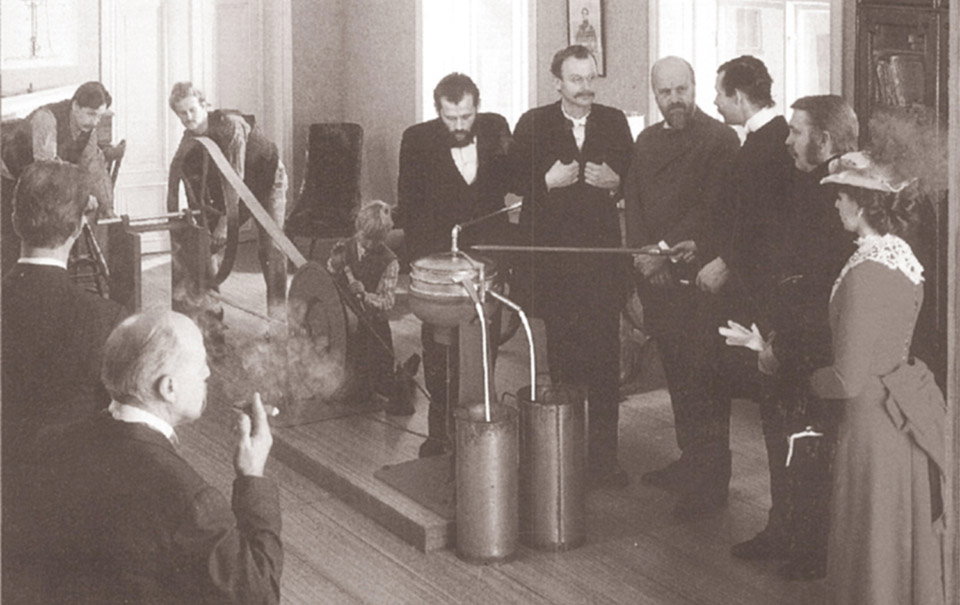 Alfa Laval + Haldex
Soon the truck manufacturers became aware of the new application, since they were now facing tougher emission legislation. As this was a new market segment for Alfa Laval, with very different demands, the company decided to find a competent partner already well-known to the automotive industry. Haldex became the number one choice.
Successful cooperation
Alfa Laval and Haldex agreed to jointly develop and market separators for cleaning crankcase gases from diesel engines, primarily for medium and heavy trucks. The result from this cooperation is a separator with extremely high cleaning efficiency. Today almost all truck manufacturers in North America and Europe are using Alfdex separators. Over half a million heavy trucks and around 100,000 engines for off-road applications are annually equipped with an Alfdex system.